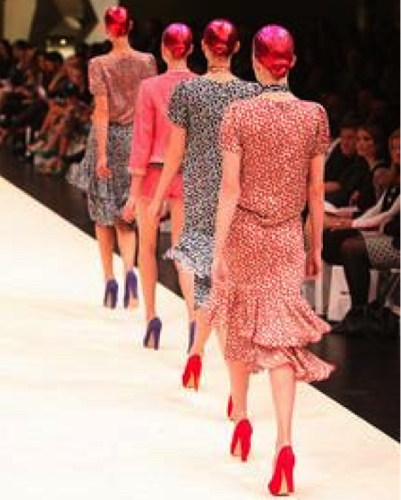 Can you believe it's already Spring? With interior design ideas brewing around-the-clock, we're so excited to dive into some incredible trends for Spring 2015. From pastels to geometric shapes – and everything in between – below are our Top 6 Trends for Spring 2015.
1. Pastels. We really couldn't be more excited about this one. For Spring 2015, there is a move toward cooler, and softer hues that sku on the cooler sidel. With understated brights and pastels, think nature and neutrals – two things that suit any home. Pastel colors brighten and illuminate your home. This inspiration is surely coming from the runway and right into interior design.
2. Accent Pieces. Accent pieces are the perfect way to bring a pop of color and interest to your home. From a mohair throw and silk wall fabric to a geographic rug pattern and stacked leather containers , accent pieces add style, texture and color to your living areas. Don't be afraid to browse around for unique pieces that will bring character and reflect your personality.
3. Quirky Stripes and Graphics. Why stick to the straight and narrow when it comes to your home? After all, your abode is an extension of your personal style. Bold colors, patterns and unconventional graphics are not only for the runway…bringing them into your home is an amazing way to incorporate a variety of effects and a tailored look that is fashion forward.
4. Sculptures. Much like unique accent pieces, sculptures will be making their way into homes. Acting as an addition to both walls and shelves, sculptures are the perfect mix of traditional and modern, fused into one. Sculptures are more exciting than the traditional vase and compliment any space.
5. Eclectic Wall Ornaments. The days of keeping square frames grouped with square frames and circular images grouped exclusively together are gone (and that's a great thing). Expect to see an assortment of eclectic wall ornaments with multi-faceted frames and color palettes.
6. Vintage Prints. We love vintage prints at any time of the year, but these elements really pop in the Spring. Integrate these with your modern-chic interior or or find that perfect print and frame to hang in your master bedroom, living room or hallways. Have some fun with the search!
Who's ready for the Spring? We certainly are. With ideas brewing in our notebooks and compiling palettes around-the-clock, we couldn't be more excited to see what Spring has to offer for interior design.
Ready to chat more? Connect with me on Twitter and Facebook.
Share