Since your home is evolving from the comfort of the Fall to the cold of Winter, MDK Design Associates shares 12 ways to decorate for Christmas. Thanksgiving has come and gone. You are most likely preparing for the change of season and more holidays.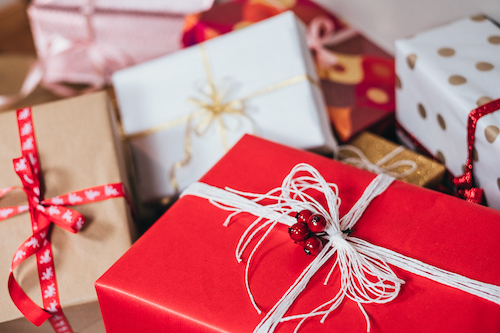 Boston is expected to receive a cold, hard winter so we turn our attention to comfort indoors. From candles and throws, to delicate lighting and soft pillows, the confines of our walls are home to a newfound luxury and relaxation. This season, of course, leading to the enjoyment of Christmas.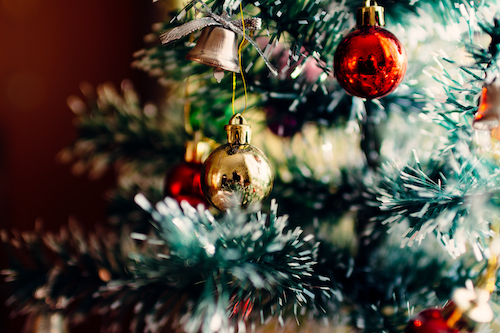 Transforming your home into the season of Christmas can be a collective effort within your family.
To help you get started, here are 12 Ways to Decorate for Christmas in Boston.
1. Bring in a feeling of glitz and glamour
With plenty of sparkles in our wardrobe during Christmastime, why not integrate the glitz indoors, too? Consider rose golds and pinks on your tree in the form of ornaments, or even pillows. Rose golds have a great way of bringing warmth to your home, in an understated way.
2. String lights and garland on your staircase
Aren't we all dreaming of a White Christmas? We love the idea of weaving lights, garland and even a flash of florals on your staircase. Welcome your guests into your foyer with a splash of holiday cheer.
3. Throws and pillows, oh my!
If you've been around our blog for a few years, you will know how much we absolutely love the idea of seasonal and festive throws and pillows. From tones to materials, you can truly transform a room with just a few select pieces.
4. Add some rustic flair
A cozy home with an assortment of decor can be truly classic. String lights and a mantel with pine needle garland are just two ways you can tie elegance and rustic flair together.
5. Candles, candles, candles
As soon as the cool Winter hits, we love bringing out our festive candles. The scents of pine, mixed with soothing cinnamon just scream "Christmas". Consider a combination of scents, along with tall table candles for your Christmas dinner.
6. This year is all about neutrals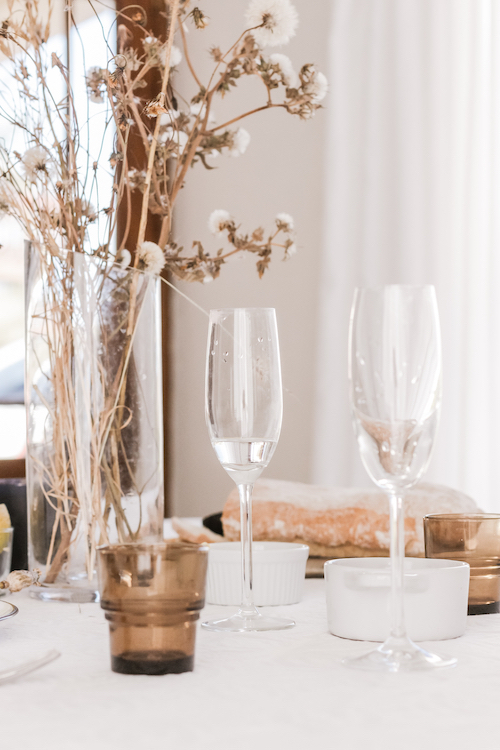 You don't need color to dazzle your dinner table for the Holidays. Mixing the aforementioned rose gold along the tones of champagne will go a long way in creating an uber chic environment, while still maintaining a festive home.
7. Consider changing your fine china for Christmas dinner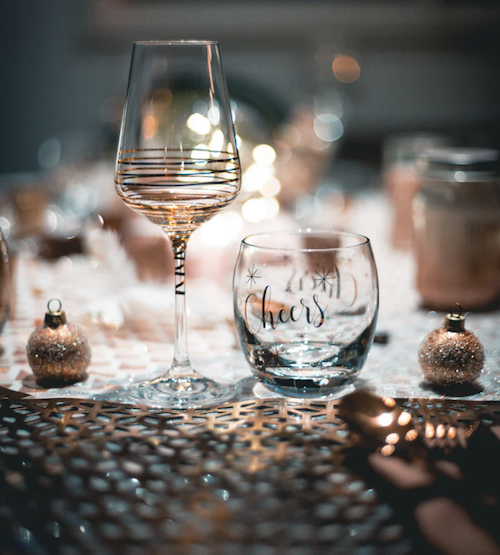 Your fine china is used throughout the year for other joyous occasions; perhaps you just cleaned and placed it away from Thanksgiving dinner! This Christmas, consider making the swap for festive assortments of red, white and green dishware. Being festive has never been easier.
8. Dress your table with holiday flair
Brass candle holders, a red tablecloth, and a winter floral arrangement are just a few ways to dress your table with Holiday flair. Your guests will feel welcome and excited to celebrate as the food hits the table.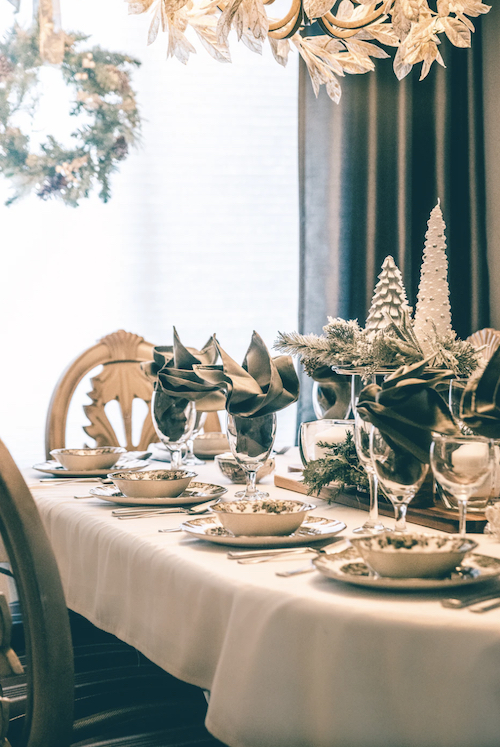 9. Bring personal elements into your home
Christmas stockings are such a great, personal way to make your home feel warm and cozy. You can also lead activities with your kids, like creating DIY wood letters, customizing your stockings, or making ornaments as a family.
10. Deliver Christmas cards at the seats of your guests
While many of us send Christmas cards in the mail, consider having them ready for your guests at their seat of the dinner table. It's not only a personalized way to show gratitude, it will also help to act as a place card!
11. Use wallpaper as wrapping paper
We have seen this on great DIY blogs, and we love the idea for Christmas. While it is more expensive than wrapping paper, the thickness and the pattern options are a great way to make your gifts appear fancy – without issues of tearing.
12. Add some quirk to your home
You have personality, so let's show it! Hanging ornaments from your chandelier is an excellent way to add flavor to your home in a unique and meaningful way.
Keep it Creative & Fun When Using Specific Ways to Decorate for Christmas
Whether you are celebrating Christmas with family, friends or both, these are just 12 ways to decorate for Christmas. There are many ways to decorate for the holidays and it takes time and effort. Remember to focus on keeping it creative and fun for everyone! From MDK Designs to you and yours, enjoy the gratitude of the season!
Share