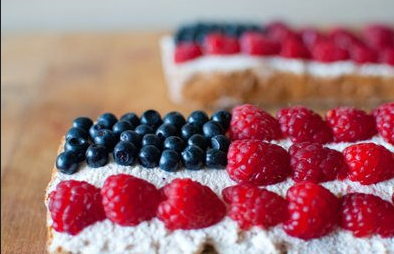 With the 4th of July upon us, we are looking forward to hosting family and friends for a beautiful barbeque and celebration of our country. This day is not only a time to get your loved ones together, it is also a time to decorate your home and exterior in a way that truly reflects your unique design style and trends.
If you are hosting this year's 4th of July celebration and your home is not quite ready for friends and family to arrive, below are some quick and easy ways you can prepare yourself for this wonderful day.
Tables and Decor
The 4th of July is a time to infuse tradition in your home. Forget the ideal color schemes and palettes; this day is all about red, white and blue. Integrate blue table runners with soft white plating and accessories, or bring together red and white outdoor candles with your traditional, dark wood table and chairs. And remember – no 4th of July celebration would be complete without our flags waving proudly at each table placement. Consider placing your flag accessories in a mason jar surrounded by your accompanying cutlery.
Games to Play
With family and friends in your home, it is important to remember that children and adults alike enjoy games to play on beautiful, sunny days. Consider bringing out the bocce set for outdoor fun, or place checkerboards around your back yard.
Take Home Gifts
If you often go the extra mile, it is worthwhile considering small take home gifts as an added surprise for your guests. Remember – these do not have to be large in scale. Visit your local grocery store and collect red, white and blue jellybeans and wrap these in cellophane. Or, gift your guests with our flags and a small red, white or blue candle. A small gift can go a long way in creating an impression on your guests.
Most of all, we wish you a safe, fun and celebratory 4th of July. May you truly celebrate with your loved ones and take part in all that this Holiday has to offer.
Share