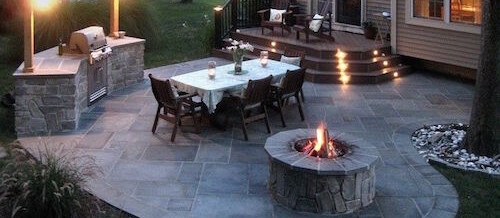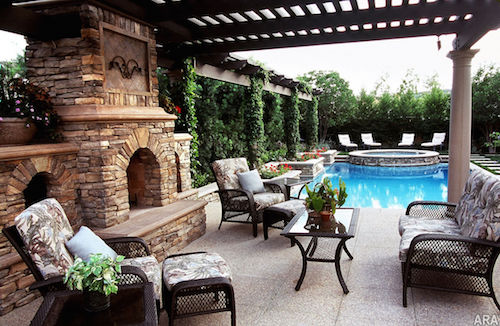 Spring is upon us, and it's time to get ready for the season ahead. With the warmer weather and longer days, we can't wait to enjoy our outdoor space. Relaxing in a beautiful backyard is at top of mind. So, if you are ready to create your perfect outdoor space this Spring, the time to plan is now.
Below are the 5 tips you need to know to create a perfect outdoor space this Spring
Choose appropriate furniture for your patio.
If you have a large backyard, or perhaps an intimate space, it is important to choose appropriate furniture for your backyard.
With larger backyards, opt for furniture that makes a statement. Weatherproof pieces that are heavy in nature, yet not overbearing, will stand the test of the seasons.
For intimate spaces, choose smaller furniture pieces that will not overwhelm the space you have.
Utilize the benefits of sectionals.
Who doesn't love sectionals? Not only are they functional, your guests will love them. You can seat more guests than an outdoor patio set or couch, and it's so much more comfortable.
Consider using a fire pit for your outdoor space.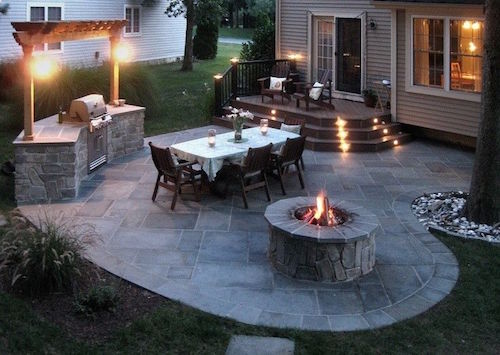 Although warm Summer evenings are envious, the weather can turn once the sun goes down. So, why not consider using a fire pit for your outdoor space?
The purpose of a fire pit is two-fold. Not only is it functional in nature (warm!) it's also beautiful aesthetically. The fire pit can create a draw and focus in your outdoor space.
If you have a plethora of space, an outdoor kitchen can do the trick.
Can you imagine having an outdoor kitchen in your backyard, perfect for hosting a BBQ? We're already dreaming of July 4th…
If space allows, an outdoor kitchen serves a great deal of purpose. Instead of going indoors and outdoors to cook your meal, consider the benefit of having an outdoor kitchen to host your guests.
What about entertainment?
We've seen so many gorgeous televisions outdoors, and other outdoor entertainment sets. We love the idea of including entertainment within your patio sets. There are several weather-proofing entertainment sets that could be of benefit for you and your guests. Ask yourself – what would my guests enjoy this Summer?
When creating the ideal outdoor space this spring, it is important to keep your guests in mind. Whether you are hosting dinner parties or brunches on weekends, consider our tips to create your perfect outdoor space this Spring. Contact MDK Design Associates for more information about creating a beautiful outdoor space this spring or summer. Visit Lloyd Flanders for some outdoor furniture inspiration.
Share