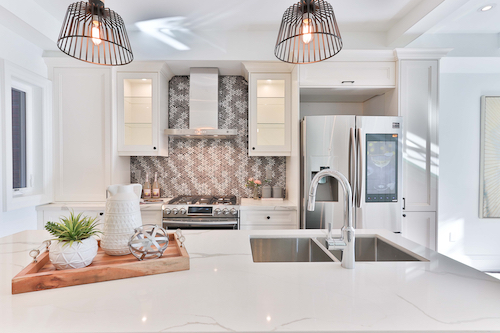 2020 is the year of test and trial, without the tribulation. Throughout the year before us, we've seen the soft tones of the Spring emerge in our homes, we have built the outdoor oasis of our dreams in the Summer and we have truly integrated warmth during the Fall months in Boston. This past year taught us that we are poised for "anything goes" in 2020. Styles are evolving. Hence, this blog with a focus on interior design trends for 2020. Individuality is more important than ever. And, perhaps most interesting of them all, custom and crafty pieces are here – and they're here to stay.
Interior Design Trends 2020 Shared By MDK Design Associates
1. Be prepared for unique additions to the home
Over the last few years, we've seen incredible interior design trends come through Boston. As the pendulum swings, however, it is clear that personality and unique additions to our homes is a trend that is poised to show itself in 2020.
This trend of unique additions to your home is not one that is exploring the most crafted and one-of-a-kind pieces. Instead, it is about adding your personality into a Great Room, your personal photos into a home office and your sense of style and sophistication within your four walls.
Consider what makes you truly happy. Is it memories of your hike to Kilimanjaro that are perfectly encapsulated in a unique frame? Is it wood candelabra that takes a risk within a modern, concrete floor home? 2020 is about this unique blend of personality.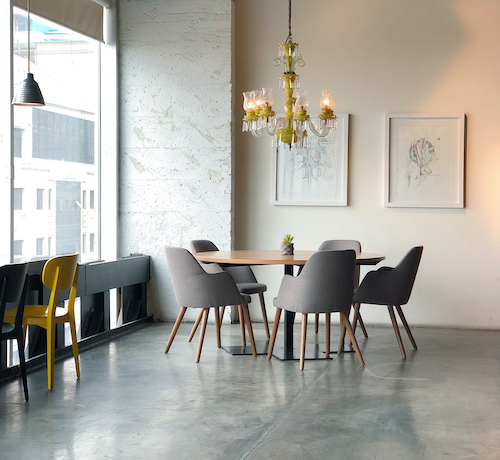 2. Eco-friendly is key 
We talk about eco-friendly alternatives and overall sustainability within our daily lives, though have we considered it within our homes?
There is an ethical component that we must consider when making purchases. From the addition of plants in a family room, which provide oxygen and filter chemicals, to furniture made from natural materials versus plastic moulding, making simple decisions when creating a room in your home, or undergoing a full renovation, will help to impact eco-friendly sustainability.
Interior Design Trends 2020 Consider Color, Patterns & Uniqueness
3. Colors are everywhere
For the last couple of years, we have seen neutrals make a splash through our homes. Pinks, taupes, greys and blues have made their way to the walls of Boston. In 2020, we are seeing these neutrals be replaced by warmer colors – everywhere. From walls and cabinets to tiles and side tables, unique shades are making their way into nearly each and every room of our homes.
4. Patterns on patterns
If you've been following our blog for some time, you know how much we love our rugs here at MDK Design. We love the concept of tying in colors and hues on the walls with a beautiful, ornate and patterned rug. Thankfully, we'll see more of this throughout the year. Upholstered furniture mixed with patterns of various scales will help tie rooms together, both large and small. Contrasting patterns will help to bring in a chic look and feel to a room, tying back to the unique integrations of your personal design preference with a trend in this calendar year.
5. Speaking of unique, let's talk velvet for interior design trends this year
We know, we know, velvet may not be everyone's cup of tea, though it will be wildly popular throughout 2020. Velvet provides a blend of color and comfort, while oozing the sense of luxury.
Velvet on sofas will be a design option that we will see plenty of in 2020. This trend ties together the vibrancy of varying hues, with the blend of luxury and ultimate comfort. Don't be afraid to pop some color using velvet as we move through 2020.
6. Though some of us might be going back to basics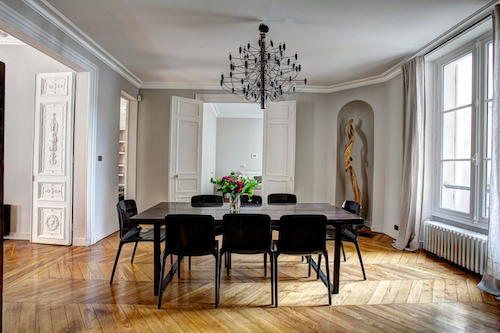 Approximately 4-5 years ago, we saw the contrast of black and white in our homes. From black and white kitchens, to the starkness of tiles in our powder rooms, these color spectrum opposites made for a true yin and yang in our homes.
With the aforementioned trends we are seeing in 2020 – from unique rugs to eco-friendly solutions – we are also seeing black and white come into play. Think black sofas, white marble countertops, black textiles and onyx prints. Imagine that pop of velvet color in a black and white contrasted room?
In 2020, black and white is set to make a return. Interior designers and homeowners alike can look forward to this remarkable palette on which we can create our unique canvas.
2020 is all about you – personalization in your home, unique additions that truly could not be done by anyone else but yourself. This year, consider how you can make your house a home with updates that make an impact on your way of living.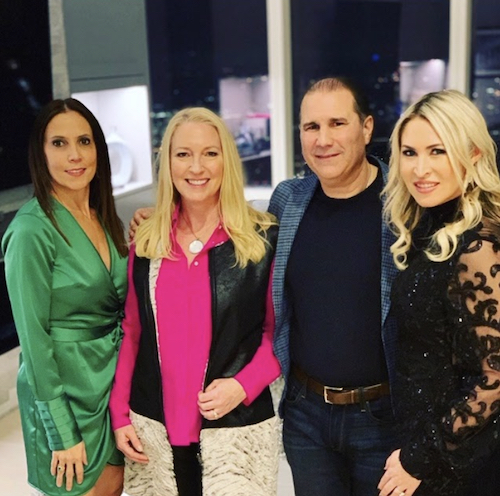 Need help redesigning or renovating your home in 2020? Contact Melanie Kokoros at MDK Design Associates for a FREE 1-Hour Design Consultation.
Share