Now that we are in the second half of 2015, it's time to look at the top decor trends of this year. With palettes and materials, lighting fixtures and furniture settings, this year has truly given us much to choose from so far.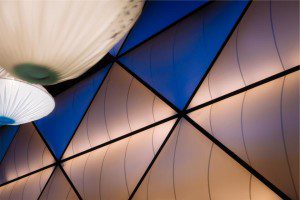 What are the top 5 favorite decor trends for 2015 here at MDK Designs? Find out below.
1. The Artisan Look
This has weaved itself into many areas of your home. The Artisan look, such as antique side tables, cracked outdoor furnishings and gold frames, has started to become a fixture within homes. We predict that this will replace your urban chic furnishings. Think of your black mirror frame being replaced by a smoked, textured feel.
2. Personal Embellishments
Personal touches to your home will be more important than ever in the next half of 2015. With small embellishments on furniture, such as stripes and french knots, or highlighting your room with metallics such as silvers and gold, the details will be key. With any piece of furniture, in particular, be sure to think about various ways you can truly make it your own.
3. Prepare for Fall Colors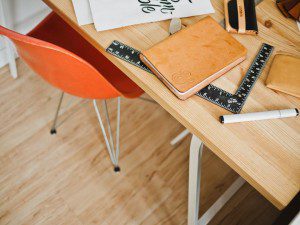 We know, we know – we're all enjoying this warm, Summer weather and cannot even begin to imagine the crisp air coming our way, but it is never too early to start thinking about the Fall. Our prediction for Fall colors? Greys and blues – and lots of them. We are thinking nantucket and pewter grey with indigo navy and cobalt blue. Blues and greys  are strong foundation colors and can be mixed with many other colors like yellows, ambers and reds that will be beautiful accents and highlights. Grey and blue will be very prevalent in everything from wall colors to accent furnishings.
4. Low-Maintenance Materials
This is music to every home owner's ears. Low-maintenance materials will be front and center in the Fall and Winter of 2015. Think synthetic stone, such as cambria, or flooring in porcelain and bamboo. Easy to maintain and beautiful in all seasons, these materials will be seen everywhere.
5. Geometric Linear Shapes
You will see geometric patterns in your backsplash, throw pillows, drapery and rugs. Geometric and  linear shapes are great in design because the add depth and an abstract element. It is a very easy way to incorporate artistry and patterns in your decor. Don't be afraid to use these in different areas of your home – walls, floors bedding and much more.
As the second half of 2015 of upon us, we are truly excited at the interior design trends of the next two seasons. How will you update your home for Fall and Winter 2015 trends?
Share