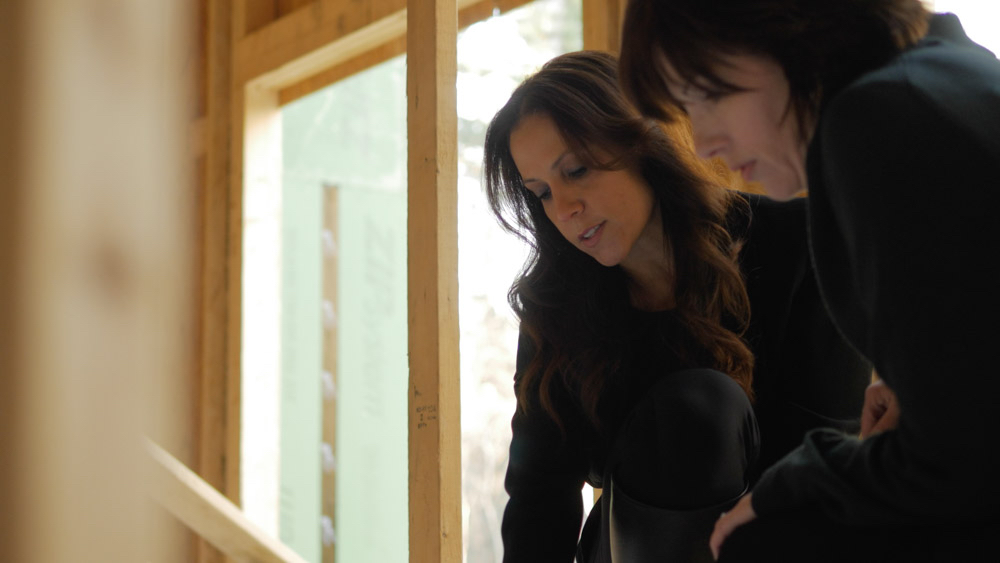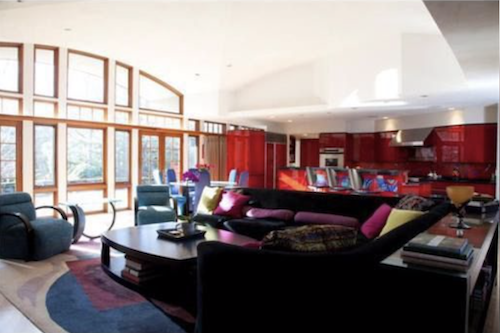 Before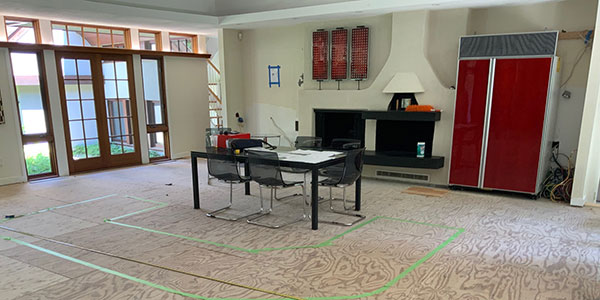 Before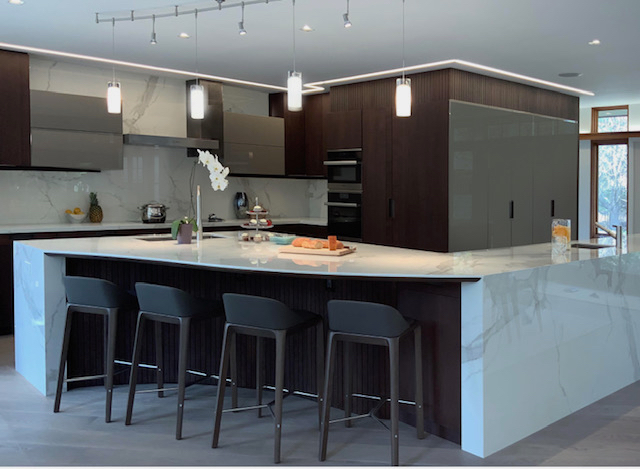 After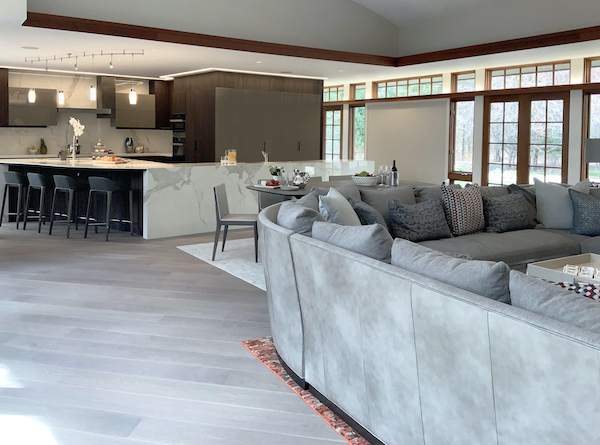 After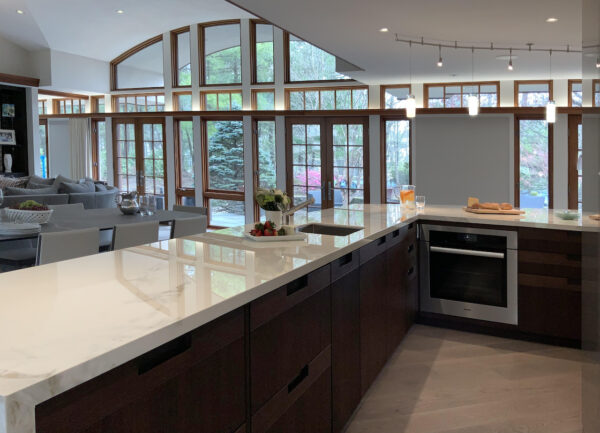 After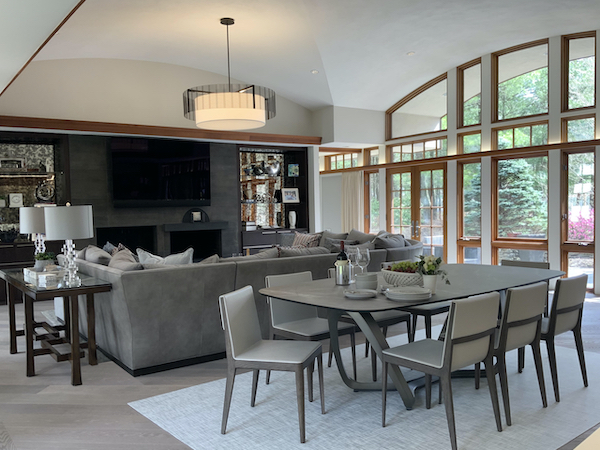 After
Melanie Kokoros, Owner & Interior Designer at MDK Design Associates kitchen renovation project in Weston, Massachusetts.
Kitchen interior design revolves around your lifestyle. The kitchen is the heart of your home. If there is one room in your home that requires important consideration when it comes to building and renovations, it is absolutely the kitchen. The kitchen is an area of your home where you engage with your family and friends over breakfast, lunch, dinner and at-home events. It is where you interact within the environment that is your own. Not only is kitchen interior design important for food preparation, it also acts as a means of cooking, cleaning, entertainment and a comfortable place for your family to sit in the evening after dinner. It may include seating specific to children if you have little ones.
As such, when designing your kitchen it is important to take all aspects into consideration. Document all of your "must haves" and wishes, regardless of the size or budget. Your kitchen needs to be idealized and designed as a space that is truly yours, customized to suit your unique needs. A well designed kitchen that is personalized as yours and yours alone.
MDK Design Associates shares recommendations for your next kitchen interior design build or renovation.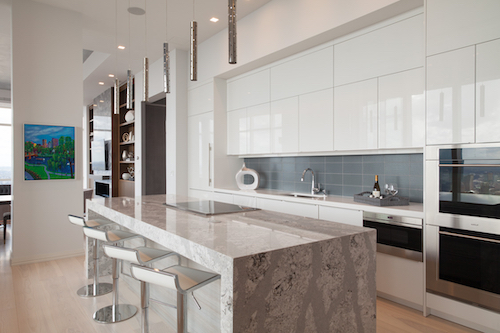 Select The Right Kitchen Appliances, Tile, Cabinetry & Fixtures 
1. Consider investing in brands with the best consumer feedback and durability.
Did you know that you can spend most of your time in your kitchen on a daily basis? Consider the time you spend cooking, cleaning, family dinners and organizing this important area of your home. With this in mind, consider the quality of appliances you are placing in your kitchen.
The Sub-Zero refrigerator, as an example, is a luxurious investment that is worthwhile to your home. Sub-Zero truly pioneered the concept of built-in refrigeration within your kitchen, combining a classic stainless steel Sub-Zero look, or a panel model for a custom finish.
We love the idea of investing in a luxurious fridge. With multiple sizes and features to choose from, dependability in protecting your organic produce and lean meats, investing in a refrigerator to compliment your kitchen is essential in transforming your room.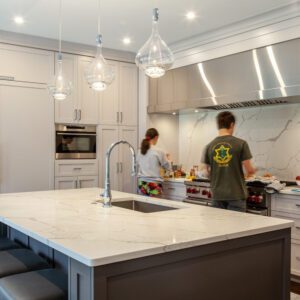 2.  Explore Countertop Materials & Surfaces.
Upgrading your countertop is an essential step if you are going to invest in your interior home design. Depending on what you are searching for, there are a plethora of countertops to choose from that can suit your budget and lifestyle. Durability, value, less maintenance and luxury attainable for all. There are many quartz counters like Cambria, Silestone or Caesarstone and Porcelain that look and feel like marble but require no maintenance. Dekton and Neolith are beautiful porcelain products that can be used outdoors as counters and as tiled floor applications. You can place hot items right on the surface and they are very easy to clean. Pyrolave is one of the most luxurious materials on the market. What is Pyrolave? Pyrolave is crafted from natural Volvic lava stone. It is primarily used by interior designers and architects. Pyrolave is 100% natural and sustainable and is made from ancient and unique lava.
Not only is Pyrolave extremely durable, it is also resistant to heat, cold, and temperature fluctuations that occur in your Boston or Massachusetts home. Lava stone has a natural ability to dissipate heat, so hot pans can be placed directly on the surface without an impact.
Add Smart Home Technology Into Your Design Concept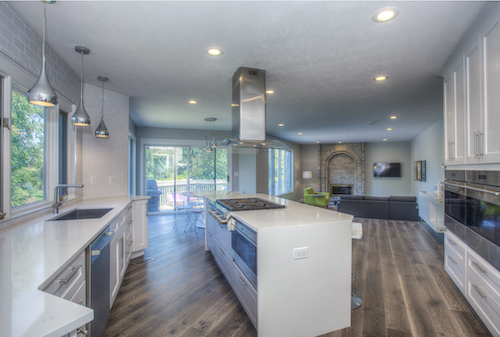 3. Integrate technology into your home.
Smart home integration is expected to reach over 53% in 2020. Is your home integrating smart technology?
Smart homes were very exclusive to the high-end home market…but no more. Smart technology utilizes the power of low voltage, voice command and bluetooth technology to create an efficient and integrated experience. Throughout your home you may be using smart lighting, which can turn on with the sound of your voice, as an example. Within your kitchen, you can get creative in the use of devices like Google Home, Alexa or Control 4. Control 4 or Lutron is a full AV integration system with keypad devices that have been designed for power support from both line voltage (120V AC) and low voltage (36V AC) power, providing maximum flexibility. They control your entire home, garage doors, doors, alarms, lighting, window shades, music, tv etc.
Control4 is the leader in affordable home automation and entertainment solutions. MDK Design Associates works with Kreative audio video for home integration systems.
Google Home can integrate many areas of your kitchen. You can use voice activation to turn on your coffee machine in the morning, or to increase the temperature of your home at 6AM as you wake-up. Set-up smart home technology in your kitchen to make the most of your integrated home.
4. Find the right cabinets.
With so many options, styles, prices, and materials it can be extremely overwhelming to make a decision when selecting your cabinets. This is why it is important to work with an Interior Designer like MDK Design Associates to help you with the design process. The kitchen is the biggest investment in your home. Whether you are planning to live in your home for many years or sell your home, how you design your kitchen is related to your home value and where you will get your money back. You'll want to prevent costly mistakes. Partnering with a kitchen interior designer can help you put together a budget for appliances, tile, flooring, hardware, lighting etc. A kitchen designer already knows the latest trends, materials, brands, door styles, and finishes to suggest what might look best in your existing space, luxury apartment or new home build.
Melanie Kokoros, Owner and Interior Designer at MDK Design Associates shares her approach to creating a custom kitchen and interior design for our clients: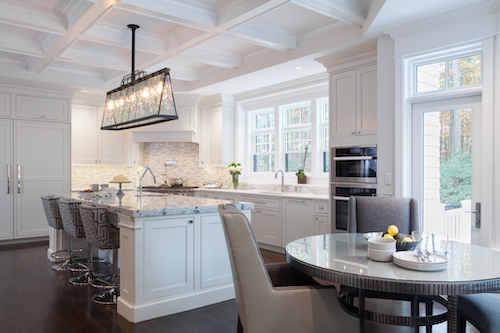 MDK Design Associates Kitchen Design Process
When beginning a partnership with my clients in the development of a new kitchen interior design, I take a thoughtful, methodological approach.
First, we evaluate your needs, style and overall budget. We will work within your budget to ensure every dollar counts and improves your space. During this initial phase, we commit to open, two-way communication; this phase is essential for alignment in our partnership. It will help to prevent potentially costly mistakes down the road. In this phase, we can work alongside you to create a budget that maximizes your hard-earned money.
Next, we look at your space with fresh eyes and give you the expert point of view unique to MDK Design Associates. We look at your style, your desired function, and blend this with creating, remodeling or updating your kitchen. This phase of the project is all about management and organization of your project. We bring together builders, tile installers, electricians, and experts to surround your kitchen interior design renovation with the best of the best in support.
One-Of-A-Kind Kitchen Designs
This phase includes plenty of brainstorming. Materials, trends, appliances, themes, and more are blended with floor renderings and layouts for you to review. This is an extension of our initial alignment phase, married with visuals for your approval and feedback. We understand that designing and developing a new kitchen can be overwhelming, so this is when you will begin to see your vision come to life.
The next phase is when the kitchen renovation is underway. We constantly perform on-site visits to ensure your kitchen design plan is coming to life in the way you desire. MDK Design Associates sources countertops, tiles, marbles, backsplashes, and more to create a cohesive flow throughout your kitchen project. We collaborate with the aforementioned experts and kitchen companies to build that one-of-a-kind tailored look and feel.
Once your indoor or outdoor kitchen project is complete, MDK Design Associates performs on-site visits to make sure you are satisfied with your new kitchen.
The majority of indoor and outdoor kitchen projects can be different in nature in terms of budget and scope. MDK Design Associates takes all these factors into consideration when designing your project.  To learn more about how to start your next kitchen renovation, contact MDK Design Associates here. See more kitchen interior design ideas by MDK Design Associates.