Home design trends for 2021 are on the minds of homeowners as we hunker down this winter during the pandemic. We can all agree – 2020 has been far from expected, unusual in the greatest sense of the word, and an unprecedented time for individuals and businesses. We have written about the amount of time spent in our homes throughout this past year, and while there is certainly light at the end of this unknown tunnel, it has given us an opportunity to consider small scale to full scale renovations in our homes as we enter 2021.
With this comes home interior design trends for the new year. 2021 will be all about comfort and creativity as we create both stylish and sophisticated home designs (hello, new home office!)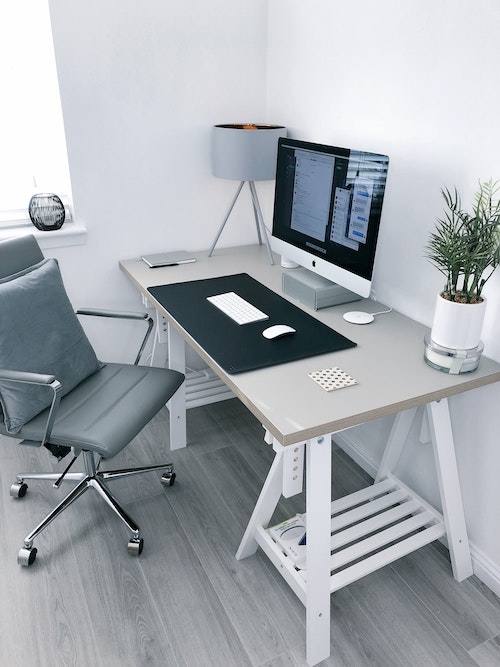 Here are seven new home design trends for 2021 as we round the "year that was"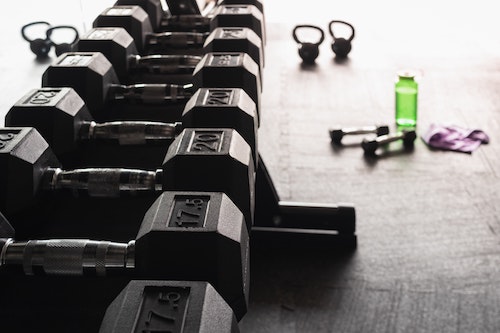 1. Bringing everything "home" – from gyms to offices
While it may have been a challenge at times, many of us kept up with our gym routines in the best possible way. From outdoor workouts in the Summer to buying those oh-so-expensive dumbbells as we navigated our way through to the Fall, fitness was and is an essential piece to our stability puzzle. Likewise, working from home created a whole new set of benefits for our lifestyle; however, many of us did not have the dedicated space for a home office environment.
2021 is all about bringing everything "home", primarily in the gym and home office sense. We are seeing clients investing in a high tech home gym, from a full rack of dumbbells to a Peloton in a fully functional basement. Similarly, home offices are on the rise, with many of us choosing to work from home permanently. Consider how you may integrate technology with style in both of these areas of your home.
2. More time in your kitchen leads to a renovation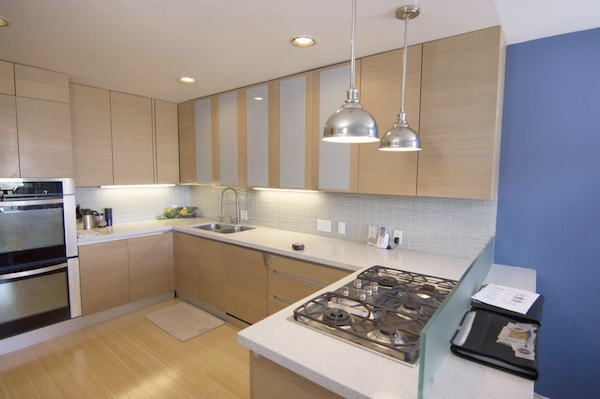 As you're spending increasingly more time in your home office and home gym, why not turn your eyes to an optimized kitchen? We are seeing the integration of mixed materials and finishes in kitchens making a rise. Combining smoked oak wood with lacquer, floating shelves to bring a sense of modern simplicity, and dark kitchens are back – and we can't wait to get these projects underway.
Black kitchen cabinets were a trend just a few short years ago, and we're excited that they have made their triumphant return. Mixing dark-tone wood and rich hues provides the modern drama that we have all been waiting for.
Home Design Trends for 2021 Include Unique Hardware, Bright Colors, & Beautiful Bedrooms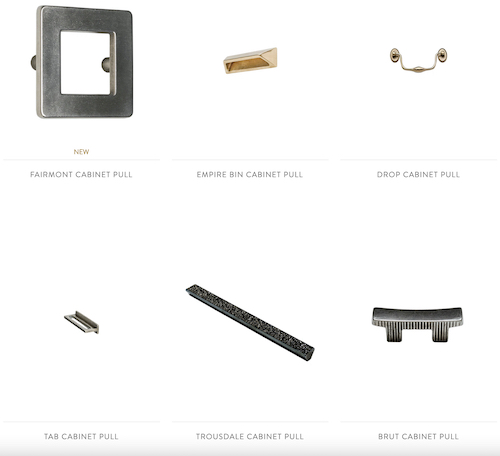 3. Hardware in the kitchen will come in all shapes and sizes
Kitchen hardware is perhaps one of the most overlooked finish in a kitchen renovation – though it is not overlooked by our team here at MDK Designs.
Once you have picked your appliances, your flooring, your dark cabinets, it's time to pull everything together with copper handles and traditional faucets. Brushed nickel is also, always, a solid option!
Consider hardware in the kitchen like jewelry to an outfit. While your black dress and statement heels look spectacular on an evening out, it can sometimes be the hoop earrings or diamond necklace that brings it all together.
4. Consider the color palette for 2021
When designing a room – or rooms – for our clients, we always consider the latest color trends. 2021 is no exception. When choosing colors for living rooms, for example, there are several aspects that must be taken into account; the furniture, the hardware, the textiles and the lighting. Bringing together combinations that are already present can help set the stage for what is ahead.
The color palette for 2021 features warm hues with a bright punch of color. Visualize creams with a punch of cranberry, for example, or sage green with a splash of teal. You may consider throws or pillows to bring this palette to life.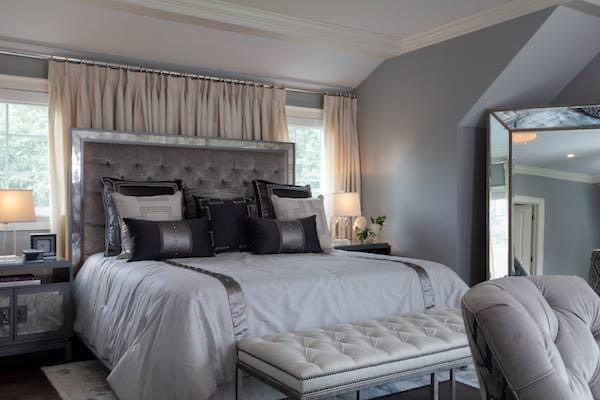 5. Invest in your master bedroom
Much like we have clients investing in their home offices and gyms, we highly recommend looking to your master bedroom as an investment. Consider looking at your bedding as an area of opportunity (after all, you spend 7-8 hours in your bed every single night!)
Your master bedroom must be an oasis, and a place to truly unwind and relax at night.
Home Theaters & Serene Spaces Stay Home Design Trends for 2021
6. Home theaters will carry you through 2021
With movie theaters closed, or partially open, many of us are looking to our homes for a chance to bring entertainment to life within our own four walls. Remember – a home theater doesn't have to be expensive! If you have the space, you can bring together a DIY configuration of sorts. A large television, combined with a popcorn machine, perhaps a candy station, and seating for the whole family. Just because you can't go to the theatre doesn't mean you can't enjoy a movie experience in your own home.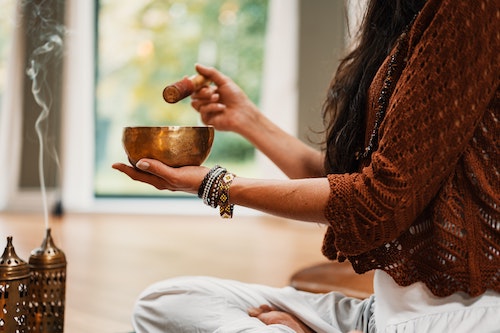 7. Bring meditation home
To bring everything together, meditation and self-care must be at the top of your list for 2021. While your home office will provide a place to spend your day, consider the use of a meditation zone, a calming and quiet area of your home, to set your intentions for the day, reflect on what was, and to show gratitude for what you have. A meditation zone in your own home can connect both your body and your mind as one, bringing your soul to rest as you embark on a new journey of 2021.
As we move into the new year, consider how you might give your home a reset; an opportunity to set the stage for what lies ahead in 2021. After the year that was, take time to reflect on what you accomplished and set goals for the new calendar year.
From us to you here at MDK Designs, we wish you a joyful and splendid Holiday and New Year with your loved ones!
Share