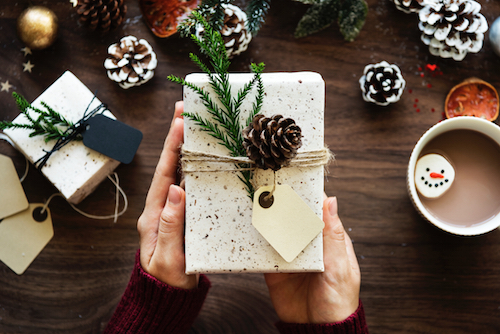 Looking for new and exciting holiday gift ideas now that Thanksgiving is behind us? The season is ablaze with Holiday gift buying and planning seasonal festivities. For those who celebrate Hanukkah, Christmas, Kwanzaa or others, this is the time of the year when gift giving is abundant and Holiday decor is all around us. Celebratory dinners, lavish brunches and time spent with family and friends is truly what matters at this time of the year, with all of us carrying gifts in tow as we move from event to event.
That's precisely why we created this MDK holiday gift ideas guide for 2018, your bookmark-worthy resource for the design aficionados in your life. Gift giving for those family and friends who have the perfect home can be challenging; after all, they have the perfect vision for their homes, it can be a daunting thought to contribute in a meaningful way.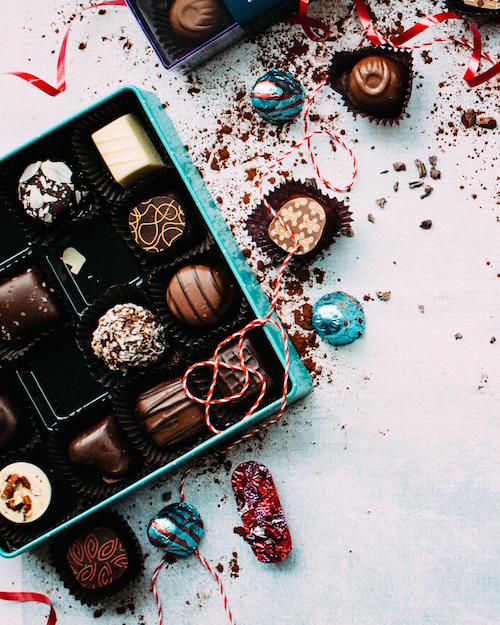 This MDK guide to holiday gift ideas has you covered. As you're shopping for the homeowner or designer in your life, consider these options.
1. Custom Sketchbook for Your Artist
At MDK Designs, we rely on our sketchbooks – after all, you never know when a wonderful idea could come to us. From the home to the grocery store, the office to the job site, visions arise everywhere. For the hobby designer, a sketchbook is a great gift idea to accompany him or her along on their home journey. There are beautiful options online, like this Moleskine Custome Edition.
2. A Personalized Journal is the Perfect Place to Write Down Holiday Gift Ideas!
A personalized journal is a perfect gift for the traveler, songwriter, screenwriter, or anyone who enjoys recording their daily experiences, adventures, thoughts, and reflections. You can customize a journal with a monogram, engraving, logos, photos, and designs. For a personal touch, consider using the name of the gift recipient and a meaningful quote or 3 inspiring words. You will find many creative ideas on https://www.jbcustomjournals.com.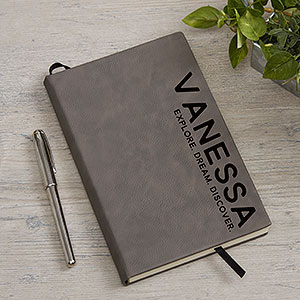 3. You Can't Go Wrong with Cocktail Mugs or Glasses
Hostesses and hosts always need new dishware – and it certainly doesn't need to match! Options such as Moscow Mule Mugs are excellent, as they are unique for the tender behind the bar, yet can also double as a DIY decor piece on a table or two with small florals inside. You may also want to go that step further by personalizing the barware with a nickname or limerick. 
4. Shop Your Local Boston Retailers for Custom Vases Collections
We love local businesses, and we love custom home decor. Plus, who doesn't need another vase in their collection? This vase from Jill Rosenwald is a favorite of mine, handmade to order in Boston. Couple a beautiful handmade vase with seasonal flowers and a festive ribbon add a design flourish of your own. When you start thinking of holiday gift ideas, consider local businesses. Shopping local adds a unique and special element to the present that nationwide retailers don't have, especially if you are gifting it to an out of towner. 
5. Holiday Gift Ideas Found in DIY Wreath Building Activities
When you have family at your home, consider holding a DIY Wreath Night! Gather your necessities – like wires to create the frame, greenery (your choice), embellishments such as holly, bells, pinecones, and any other additions you would like to add. Set out to create a number of wreaths during your DIY night, and gift them over the holidays — a personal, thoughtful gift for your loved ones.
6. Unique and Custom Serving Boards
When attending a Holiday party or dinner, you will likely arrive with an appetizer. Why not get creative with what you bring, and have a leave-behind as an accompaniment? We love the idea of a large cheese, and cold meats board, especially ones found at Brooklyn Slate Co. Arriving with cheese and charcuterie is always sure to impress, and a unique slate is just as excellent for the host.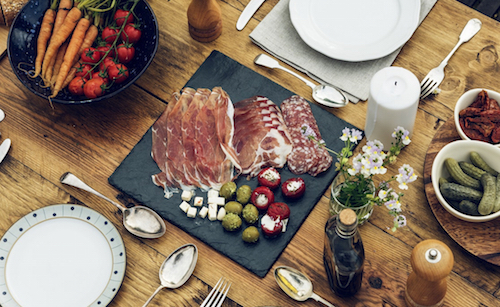 7. Holiday Gift Ideas Include Impressive Table Reads
Every designer, or designer at heart, loves table books. Whether you read them from back to front, or perhaps they sit on your side table for guests to peruse through, it's always helpful to have impressive table reads at your side. One of my favorite options this Holiday Season is the new, beautiful book, 'Dior and His Decorators: Victor Grandpierre, Georges Geffroy, and the New Look.' It is a fantastic read with remarkable photos that are sure to start a conversation. You can go one step further by creating a personal lay flat coffee table book using photos.
8. A Warm, Neutral Throw
We're big believers that you can never have too many throws in your home. From curling up on your sofa in the evening with a movie on the television to changing your throws throughout the year as you freshen up your home decor for the seasons. One of the more safe and sensible Holiday gift ideas is a warm and neutral throw. Consider tying yours up with holiday-themed ribbon and a note of 'festive good wishes' for your family members and friends.
We are excited for the Holiday season ahead, and can't wait for gift exchanges with our family and friends. As you are preparing for your Holiday with the designer in your life, consider the 8 MDK holiday gift ideas. Contact MDK Design Associates for help on your interor design projects. 
Share