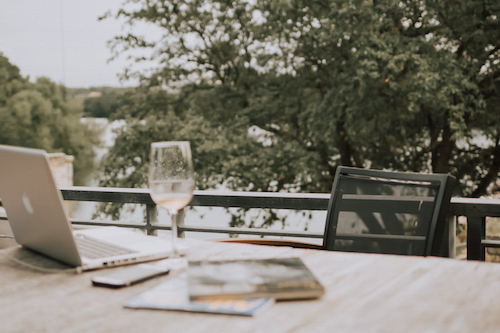 Outdoor design ideas can make your backyard, patio, veranda or terrace experience more enjoyable. This time of year, summer in the Boston area is truly beautiful. The weather is warm, though the breeze from our backyards and waterfronts provide some cool relief while we spend long evenings outdoors. It's this time of the year our hard work pays off by creating comfortable outdoor spaces to enjoy the fruits of our labor.
Outdoor designs are a love of labor for MDK Design Associates – devising plans and drawings that help our clients find their outdoor oasis. That's why we're sharing these ideas with you now, so you can do the same.
Here are 6 Summer Outdoor Design Ideas to Enhance Your Experience
1. Create a reading area that's only yours
Reading is a stress relief – in fact, it was found in a 2009 study that reading can reduce stress by up to 68%. Amazing! We believe that reading in a space that's yours, that provides an oasis for you can be a great way to utilize your outdoor space. Whether it's a small nook on your back patio or a dedicated green space, an outdoor reading area simply needs a chair or two, a great outdoor foot rest or weather-proof table and a blanket. Candles and lighting are optional.
2. Take advantage of the popularity of string lighting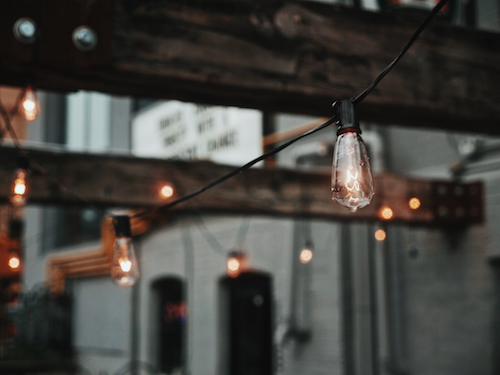 Rope and string lights are so popular, and they don't seem to be going away. It's a trend that we've seen for a couple years now, as it's a great way to make your outdoor space feel cozy, giving it a vintage flair with a minimal investment.
3. Go all-in with an outdoor television
Have you considered an outdoor television for your back patio? If you have a covered space (preferably surrounded by outdoor lounge furniture) it can be a great way to extend summer parties and barbeques. An outdoor television is quickly becoming a great trend, as it gives guests extra entertainment outdoors. Who wouldn't want to watch the Boston Red Sox on an outdoor patio in the Summer?
4. Bring out that outdoor fire pit for a family barbeque
We highlighted how much we love outdoor fire pits in our Spring blog, and it certainly hasn't gone away for the summer. As warm as it can get here in Boston during the summer, fire pits are a great way to bring everyone around the circle as the night is extended and a chill arrives in the air. You can also consider a stone pizza oven to maximize your experience for family and friends.
5. Don't forget the florals
We're big fans of outdoor florals here at MDK Design Associates, especially florals that don't require a great deal of maintenance. Lavender and Salvia be planted this time of year to prevent mosquitoes and attract butterflies. Lavender gives off a lovely fragrance and adds a pop of purple color amongst your greenery.
6. Add some personality
Above all, creating an outdoor space that is truly yours is so important – this means adding your own personal touch to your outdoor sanctuary. Don't be afraid to add little mementos on tables to reflect your family life or past travel explorations, include scented candles that remind you of past memories, or your own twist and personality to your space.
When thinking about outdoor design ideas for your space, the priority should be on comfort. Create a space that makes you feel relaxed and excited to spend time in at the end of a very long day. Contact MDK Design Associates to discuss your outdoor design ideas. 
Share