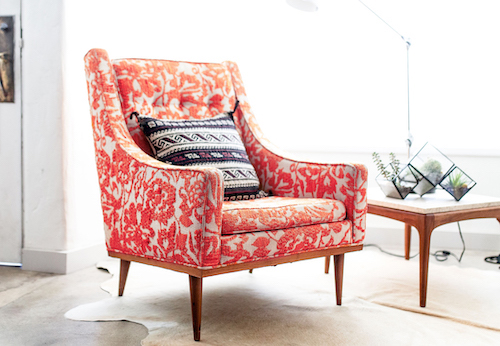 Interior design color trends have a significant impact all around us. Designers from different industries keep a close watch on color trends. Home decor, graphic design, and fashion are all affected by colors.
Nearly twenty years ago, in 2000, the Pantone Color Institute declared a specific 'Color of the Year'. This specific color declaration provides a focal point for fashion designers, florists, interior designers, and more, with a palette to guide designs in the upcoming year. While the world of designers wait with bated breath, a secret meeting of representatives get together to decide on the Pantone 'Color of the Year. Thoughtful consideration and trend analysis goes into process of selecting the best color for the year.
We are excited to announce the new Pantone 'Color of the Year' into home designs in 2019. It's a beauty!
The Pantone Color of 2019 is…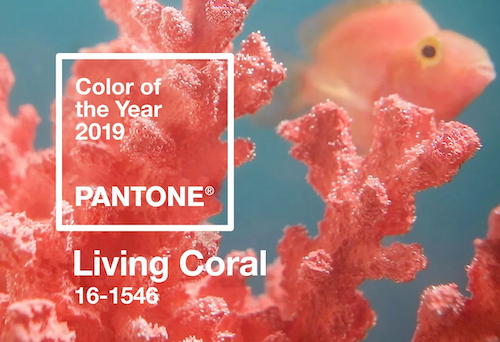 Living Coral has been selected as the Pantone color of 2019. Living Coral is considered a life-affirming shade, as it is an explosive color that pops. Use this color as a staple in your wardrobe and within your home this coming year.
Selecting a Pantone color is no easy feat; It comes with societal consideration and current trends. In a statement from the Pantone Color Institute, Living Coral is a "reaction to the onslaught of digital technology and social media increasingly embedding into daily life". It has a "humanizing and heartening" connection.
How will Living Coral be used in home design and decor?
The beauty of interior design color trends is that you won't see it splashed anywhere any everywhere. Your neutrals can still be used with a splash of Living Coral. Your home does not have to be overwhelmed with this singular color. You can use it to enhance beauty and create style in your own way. When it comes to the Pantone 'Color of the Year', it is all about minimalism. Here are some ways we will be using Living Coral in 2019.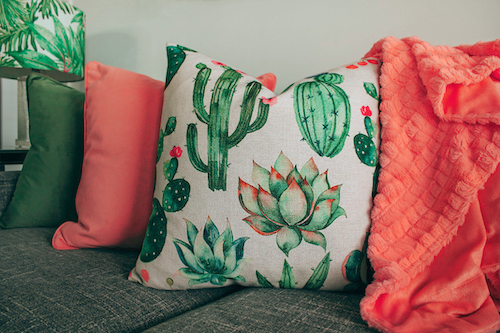 1. Interior Design Color Trends Impacting Throw Pillows and Blankets
When Spring turns to Summer, we will surely be playing with Living Coral in the form of throw pillows and blankets. Envision outdoor cushions on the back patio and bright blankets draped across your bed or living room sofa.
2. Table Plates and Dinnerware Featuring the Interior Design Color Trends
Gone are the days of requiring perfect, white plating at every meal. Kick your creativity up a notch with items like this Coral dinnerware on Etsy. Many homes have their dinnerware sets on display as a design feature. Alternatively, consider using the vibrant Living Corel color on place settings, table clothes, runners or centerpieces.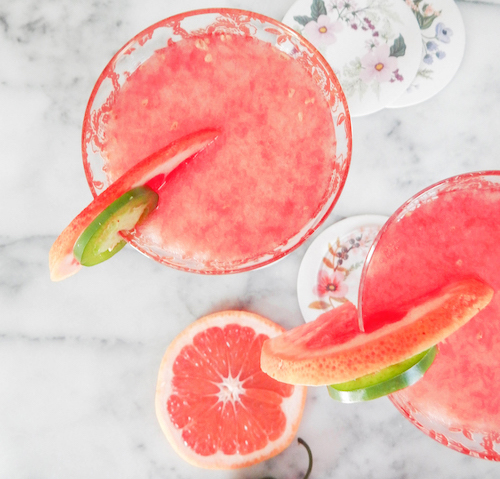 3. Kitchen Accessories
Be prepared for an influx of Living Coral accessories for your home. Kitchen color accents will range from dishwashers to KitchenAid stand mixers, like this option from last year's Ultra Violet Pantone selection. The Pantone selections over the last few years have been bright which has given us the flexibility to integrate playful colors into the home. Kitchen accessories are an excellent way to integrate popular colors into your living areas.
4. Interior Design Color Trends That Play with That Feature Wall
At MDK Designs, we are big fans of feature walls. Especially, accent walls that can be updated every year. Consider using the Living Coral feature wall in an office or spare bedroom accompanied with the perfect accessories.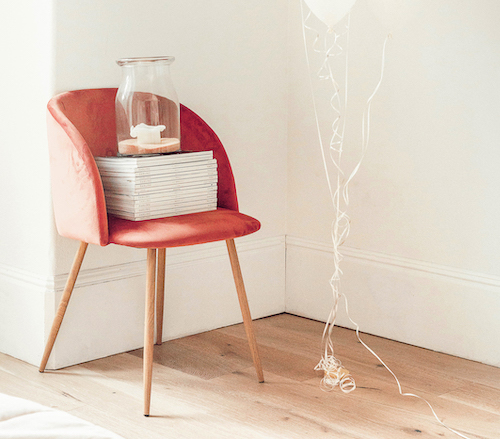 5. Go All-In on Color Trending Accent Chairs
Accent chairs are an easy way to integrate pops of color into your home. You can find plenty immediately after the Pantone 'Color of the Year' is announced. This Velvet Elowen chair on Anthropologie is a lovely option in Living Coral.
We always look forward to using the Pantone 'Color of the Year'. We are already working Living Coral into our designs for some trendsetting and fashion forward clients. Contact Melanie Kokoros, Interior Designer at MDK Design Associates with questions on how you can use Living Coral in your home.
Share