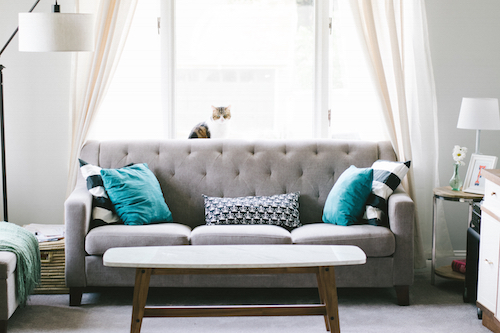 You may be considering a New Year's resolution for yourself but how about 2018 interior design resolutions for your home? Whether it's a goal to lose a few pounds, or perhaps a target move in your career, dream boards and inspirations await. Yet, 2018 interior design resolutions for your home are just as important! As we find ourselves in the month of January, the Holiday Season is behind us and we are preparing for the year that lies ahead. If your home is in need of some attention this Winter and Spring, read on.
Here Are Five 2018 Interior Design Resolutions for Your Home
1. Declutter, declutter, declutter.
You've accumulated plenty throughout the month of December. From gift wrap and new toys for your kids, to Black Friday deals that have been yet to be opened, there is likely a storage room just waiting to be tended to.
It can be intimidating to declutter, which is why we recommend going room by room. Start with the kitchen and give yourself a few days to go through each and every cupboard, drawer and storage areas. You'll be surprised at how much you can get rid of. This will make way for a new vision for your kitchen – can you be a minimalist for the remainder of the Winter?
2. Pick one room and make it your own.
If you sit and think about your home – really think about it – you probably have that one room that serves little purpose. Perhaps it's a den that has turned into storage, or a guest bathroom that is rarely used.
In 2018, it's time to pick one room and make it your own. Maybe it's a repaint, or it could be a complete remodel. If it's the later, consider some of the trends that lie ahead for 2018 – brass accents, moodier palettes and natural elements.
3. Take a risk.
While neutral tones are safe (and have been a wonderful trend for years), 2018 is the time to take a risk. From velvet infusion in your living room to bold patterns in your bedroom, we are so ready to help our clients take risks in the coming months.
One of the more exciting trends that we can't wait for is the resurgence of bold patterns. Geometric shapes using wallpaper is a perfect way to infuse risk in your home.
4. Vintage is new again (give it a try).
Through light fixtures, like lanterns or chandeliers, vintage is really making a comeback. We could spend hours and hours looking for such fixtures on sites like Etsy, which make the perfect addition to a kitchen, for example. Vintage light fixtures combined with ultra modern rooms are perfect for the craft DIY home owners.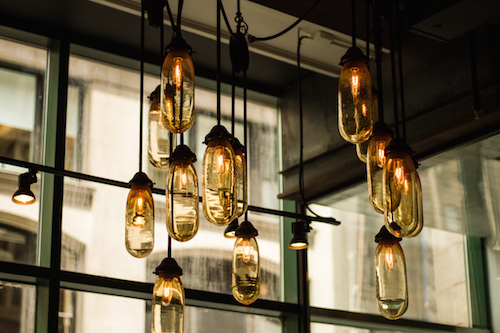 5. Bring back some drama.
We love neutral as much as the next person, though 2018 is a year to bring back some drama. Neutral tones and straight lines have been great throughout this past year, but we're ready for more. Introduce curves into your home. Mismatch photo frames. Get yourself a feature painting that you feel bold and confident about. Make a splash.
After a Holiday Season filled with celebration and appreciation for the year that was, we couldn't be more excited for these next twelve months. From taking risks and integrating drama into our projects, to bringing back the love for vintage, 2018 is a year about small changes making a big difference. From MDK Designs, we wish you a splendid year ahead!
Share