Here at MDK Design Associates, we love Thanksgiving in Boston. From turkey dinners (with plenty of stuffing) to the Fall decor that fills our homes as our families join us in celebration, there is something truly magical about giving "thanks" during this time of the year.
That's why we always ensure our homes are ready, stylish and filled with accessories, centerpieces and more for this Holiday Season.
And that's why we're going to share our tips with you.
Here are our favorite ways to decorate your home for Thanksgiving in Boston.
1. Bring the outdoors inside.

From pears or mini pumpkins to accompany each place setting, to the sprinkling of tree leaves throughout your centrepiece, bring the outdoors inside. Using elements from the outdoors will not only make your home feel more cozy, it will also show guests that you've thought of eco-friendly ways to decorate your home.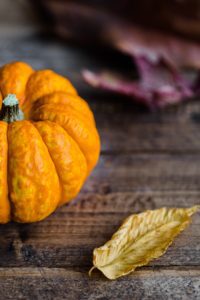 2. Get creative with your place cards. 
If you have friends joining your dinner who perhaps do not know one another, place cards are a great item to have. We love the idea from Anderson and Grant – grab basic craft store pumpkins and purchase chalk paint in shades of green (or something naturl!) With an easy dry-brushing technique, you can turn a regular pumpkin into something that can be written on, providing a perfect opportunity to create place cards.
3. Create a door greeting for your front entrance.
Nothing is more personalized than creating a door greeting for your front entrance. You can do this in many forms, but our favourite is a chalk board or written design that is held within a vintage frame. Simply hang this on your front entrance, just as you would with a Holiday wreath, and your guests will be impressed.
4. Don't forget your mantle!
Thanksgiving in Boston doesn't happen without a well decorated mantle. Since this is the focal area of most living rooms, it's important to make yours unique. Think antique clothespins that hold Fall leaves, vintage books, plenty of twine and mini pumpkins.
5. Get the kids involved, too.With the Thanksgiving Season comes additional guests in your home, which means that you'll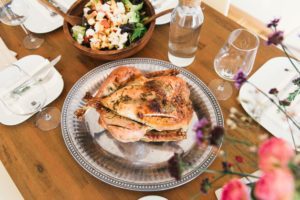 need more of everything – more cutlery, more wine glasses and certainly more napkins. That's where the kids come in; enlist the children in your home to stamp colorful messages and designs onto napkins, so you're well stocked for dinners and cocktail evenings around the Holiday Season.
6. Infuse your creative spirit in the table vase. 
The table vase is so much more than what the purpose of it actually entails. It's time to get creative with your regular ol' vase; that's why we love the idea of using something vintage, like wooden spools, to hold dry leaves or branches. Plus, it looks so cute!
We love Thanksgiving in Boston here at MDK Design Associates, and we hope you have a splendid Holiday Season with your loved ones! With these tips on decorating your home, you'll be ready for one of our most favorite times of the year.
Share