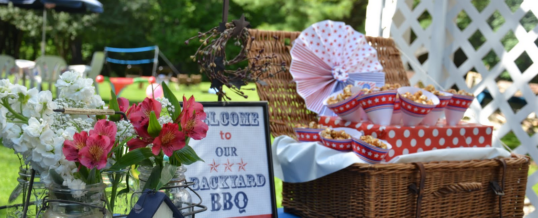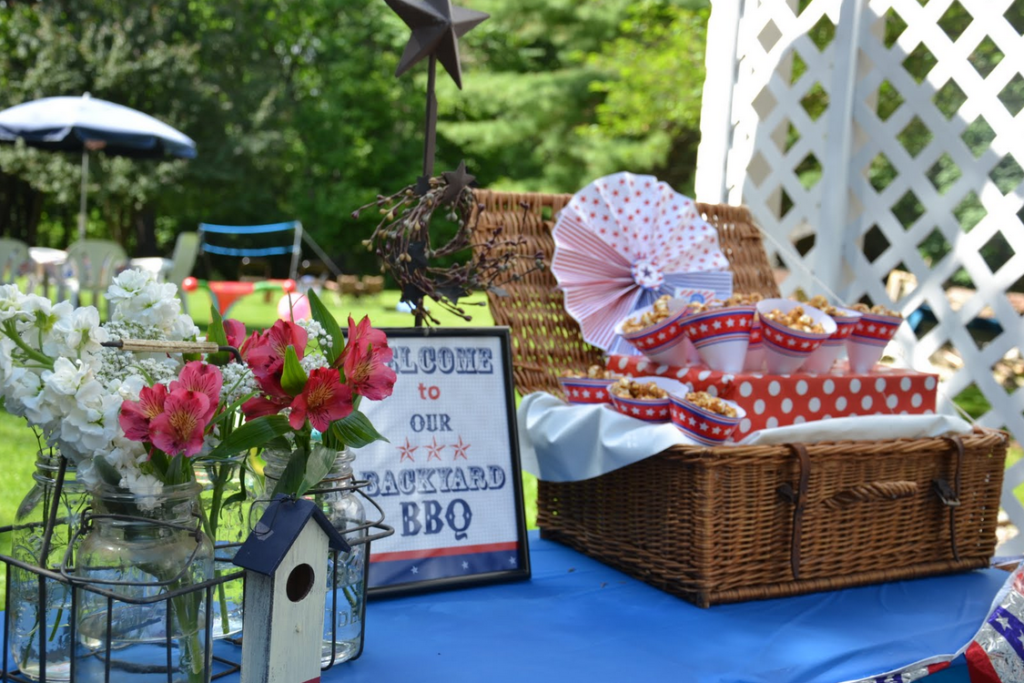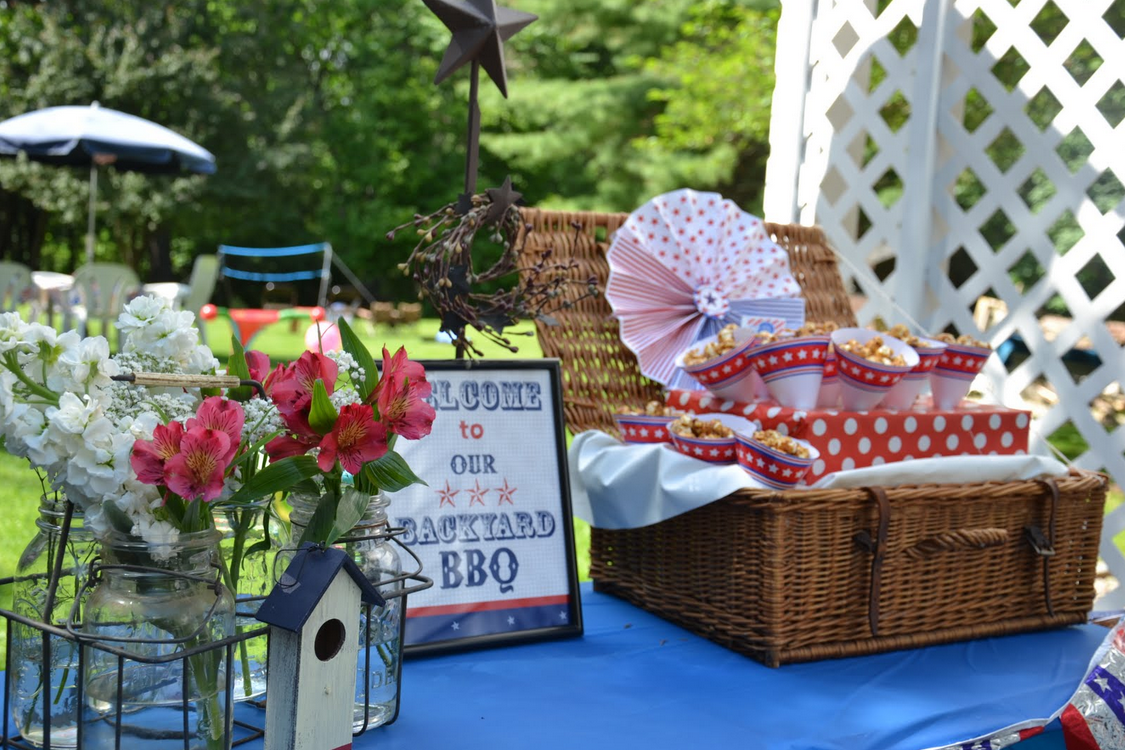 We're sure you're already thinking about how to decorate your home for Memorial Day. After all, it's a long weekend (yay!) and the opportunities are literally endless to dress your home in red, white and blue.
Memorial Day, formerly known as Decoration Day, commemorates all men and women who have passed in military service for the United States. It is an opportunity to remember loved ones who fought for our country. As Interior Designers, we naturally think – why wouldn't we remember our heroes than with a wonderfully decorated home and get-together with friends and family?
If you are hosting your friends and family for Memorial Day, we have our tips and tricks to decorate your home.
6 Tips to Decorate Your Home for Memorial Day
Create a cozy outdoor environment.
On a long weekend, especially Memorial Day, your friends and family want nothing more than to relax in the outdoors. Consider highlighting your fire pit or purchasing a small outdoor fire prior to the weekend. It's a small investment that you certainly will not regret.
Check out some fire pits online here.
Set your table with red, white and blue.
After all, that's the whole point of Memorial Day, right?
We've seen some gorgeous centerpeices at local craft stores, but we also recommend getting crafty and doing some DIY. Grab an outdoor-friendly candle and spray paint (ensure it's anti-flammable and safe for candles), and place red, white and blue candles throughout your backyard.
While you're at your local craft store, pick-up some red and blue table napkins, and consider tying them with rustic twine.
Ready to invest in outdoor furniture? Now is the time.
The outdoors have long been cherished as an area to relax and re-charge, and now is the time to invest in new outdoor furniture if it has been on your to-do list for some time. 2016 is all about the natural appeal of Rattan and Wicker, which is something that we absolutely love. You can make Rattan and Wicker look so elegant with added pillows, and these materials are truly stronger and more durable than ever.
The verdict is on on place settings for the outdoors.
If you don't want to inundate your outdoors with our country's colors, stripes are a hot trend for the outdoors this year. Play it up in a vintage inspired table setting and make your outdoors feel more rustic than ever. Consider a mid-day alfresco lunch with your friends and family, and use durable-but-stylish melamine plates. It's all about functionality and design in Summer 2016.
Focus on your desserts (and the accompanying trays).
We love desserts. For better or worse, there's something about a sweet cupcake or pie after a BBQ dinner. Don't you agree?
While you are thinking about how to decorate your home for Memorial Day, consider making your accompanying dessert trays and accessories very patriotic. We love this example from Martha Stewart. She used the cutest raspberries to top her cupcakes and found small flags to add to her cake holder. It's a great addition, and the little ones in your home will love it.
Ready to clean that garden?
2016 trends for the outdoors are all about being subtle, and that extends to your garden. Before your friends and family arrive on Memorial Day, ensure your garden is clean and organized. Don't fret about planting anything new. In 2016, we're all about keeping things simple. Before the weekend, take some time to organize your front and backyard gardens.
As you decorate your home for Memorial Day, remember what the long weekend is about. As we commemorate our lost heroes, we hope you can celebrate and reflect on our freedom and country.
Share