With the first days of Summer behind us, we're so excited about some great Boston interior design trends expected over the next few months. 2016 kicked off with a great Spring, and we're sure that the Summer will be even better. After all, who doesn't love to spend long evenings on a back patio that has just been completely transformed for warm weather and friends gathering together?
We're working on some exciting Summer projects right now, and we've gathered our favorite trends along the way. These include the best of the best Boston interior design trends (shh – some of them are secrets!) that we know are sure to heat up the Summer.
Check out our best Boston Interior Design Trends below.
---
1. Use bold, playful colors.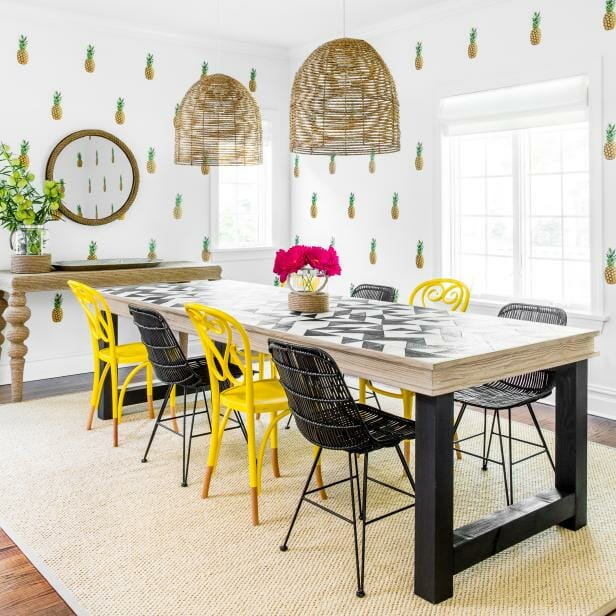 This Summer, it's all about bold and playful colors. We're talking cobalt blue and bright yellow hues. Use these dynamic colors for home offices or spare bedrooms; ideally, small rooms that allow you to relax and play with the color. These colors are certainly not meant to be long-term, so they're ideal to create a statement for a season or two before the Winter and Spring palettes are released.
2. Nautical mirrors.
Where would Summer be without a little sea inspiration? With large nautical mirrors, it's the ideal way to bring in light and reflection to your home. We love the idea of having a traditional porthole shape or using nautical rope to hang a metal framed round mirror. This trend goes far beyond beach style, instead bringing a voyage look and feel to any room.
3. Include a citrus splash where you can.
Think throws and pillows, and then think citrus. Refreshing, right? Infuse some Summer delight with the brightness of citrus – from sunny yellows to lime greens, tangy oranges to sky blues, it's important to find something that will energize your space. Select small items, as they can certainly go a long way with this color palette.
4. "Granny" patterns (aka: vintage florals). 
Remember the wall paper that was so proudly on display in your Grandma's house? How about the knitted throws that would elegantly dress the sofa, or the patterns that were on her lamp shades? These "Granny" patterns might have been old school, but don't fret – they're actually making a comeback. They're huge this Summer, and make for some easy design ideas this season.
5. Blush pink and copper = yes.
With the warm Summer evenings, patios quickly become an additional room in the summer – often a room that we spend a ton of time in as the weather turns. When you're ready to spend more time outdoors, consider changing your furniture and color choices to pale pink and copper. These colors are so flattering for any backyard or patio, as it's elegant and chic – especially in Boston.
Can you tell we're excited about the Summer ahead? We can't wait for those long evenings on the patio with "Granny" patterns, bright hues and blush pink furniture and accessories. Our clients and getting ready for the season with these Boston interior design trends – and we hope you will, too!
Share