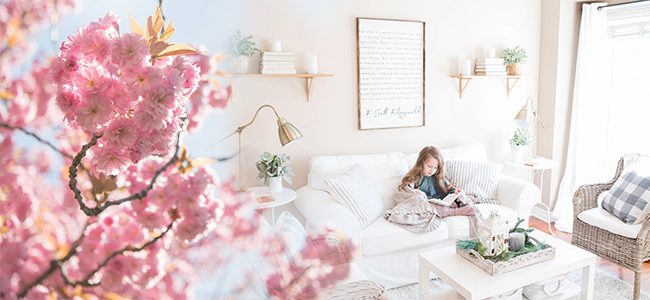 Home interior design will be on everyone's minds over the next few months. While the snow is falling in Massachusetts, and we spend long hours in our homes, we look forward to spring cleaning and redecorating.
While you are staying warm and cozy indoors, we interior designers are anticipating the trends in the upcoming seasons. We are already seeing the Pantone Color of the Year showing itself in accent furniture, feature walls, appliances and more, and while there are similar trends you can adopt in your own home, we are opting for simple interior design recommendations for the spring.
Spring is all about waking your home up, and bringing life after the cold winter months. Adding personal touches to your home during the spring is a wonderful way to prepare for the summer. As such, we are preparing to liven up our own homes with these interior design spring ideas. Try them for yourself!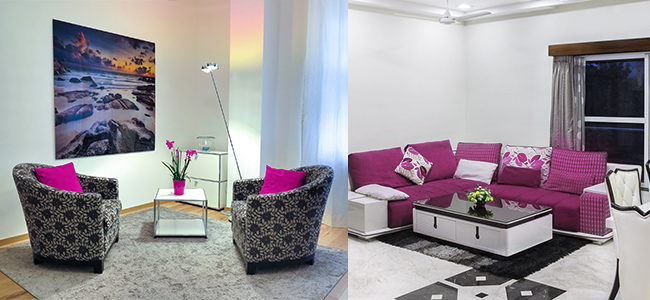 1. Home interior design spring accessories
As we said, the Pantone Color of the Year is making its way in accessories like tablecloths and feature rugs. Though you certainly do not need to rely on just one color to make a statement.
Baby blue, fuchsia and white are also making their way into spring. We see this on the runway, which will quickly establish itself into our homes. If you don't want to set about painting and wallpapering your house, consider accenting the season with accessories.
2. Pastel colors are a big part of home interior design this spring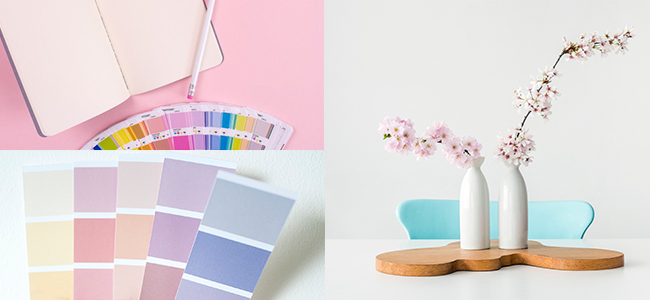 Spring screams pastel, and these colors are certainly making it onto the walls of our clients this season. Pastel is derived from chalky tones and elicits a soothing, comforting appeal. Use pastel colors in any room, from the bathroom and living area to kitchens and bedrooms.
In the Spring, we recommend going with muted pastel paint colors. They are easily transferable to the Summer season and make a classic splash versus a loud, bold color.
3. Spring home interior design calls for floral arrangements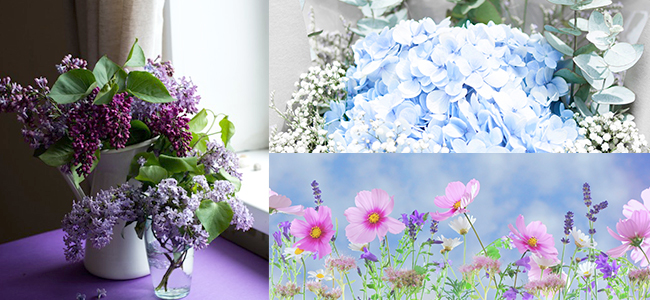 Flowers, we missed you! During the winter it can be a dreary house without floral arrangements. Without beautiful tulips, daffodils, peonies and more in season, we opt to a more rustic and natural look in the home.
In the spring, our floral arrangements make an impressive appearance. Eagerly we immediately sign-up for flower delivery services and fill our homes with unique vases. Don't be afraid to go all-in this spring!
4. Diffusers with fresh scents are everywhere in your home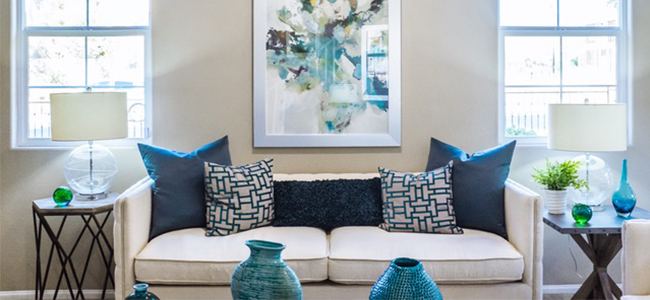 Diffusers are used year-round, though they are arguably most popular in the springtime. With the winter season nearly behind us, we are lusting for fresh scents in our home. One of the ways we can do this is through a natural diffuser. There are many retailers who offer natural diffuser options and unique oil blends.
When it comes to diffusers and interior design, I recommend finding a product that can blend into your home. This AromaGem from Saje is an example of a small beautiful product that can diffuse up to 450 square feet. It is an excellent addition to your living area, bedroom, or bathroom.
5. Add new photos to your home interior design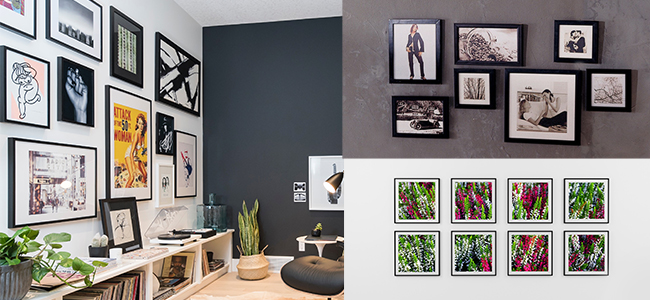 While you're painting your walls a new shade of pastel, why not add new photo frames (and photos) too! Changing photos seasonally is a great way to keep your wall decor looking fresh and exciting. Use the photographs that you took last springtime for the upcoming spring months. Then do the same for summer, fall and winter every year. Not only can you capture the essence of the season but you can also finally use all those photos you have stored in your smartphone. Select your favorite moments captured with your phone and have them printed at your local photo store.
Livening up your home with new feature rugs, updating your wall colors, adding beautiful scents to your rooms and creating memories is a great way to prepare for the season that lies ahead. These are only a few of our interior design trends for the Spring, and we can't wait to share more with you. Contact Melanie Kokoros at MDK Design Associates for more interior design ideas and plans.
Share