Rejuvenate your home for spring to elevate your mood and keep designs fresh. It has been more than one year since we first felt the significant impact of COVID-19 on our daily lives. We've all adapted to change from school to work and social gatherings in between. We are emerging on the other side of this global pandemic. At the same time, Spring flowers are getting ready to bloom on our beautiful East Coast. We can feel the rejuvenation of this season and have been anticipating the change that is upon us.  
With this change, we have been preparing our homes for the Spring. If you are inspired to prepare your space for the boost in energy, discover our tips for the season ahead.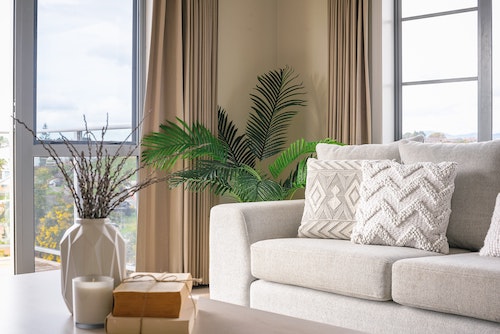 Here are
6
ways to rejuvenate your home for
Spring
1. Consider updating the colors around your home 
There is always one room in our homes that we "play" with, be it changing artwork, testing wall colors or navigating new furniture trends. For the Spring, we are testing a wide spectrum of palettes. We are seeing neutral shades ooze calm and soft colors that are inspired by nature, to bold and contrasting colors like red with light pink to create playful designs. Consider how color updates around your home can bring you into the Spring and through the Summer.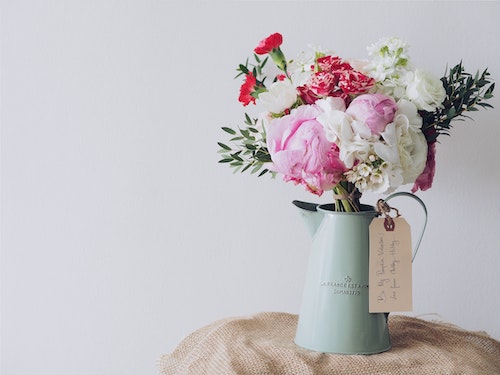 2. It's time for Spring Cleaning!  
Our most favorite time of the year – seriously! It's incredible how things around the home accumulate, from side tables to our closets. 
Now is the time to pack away our Winter parkas and bring our Spring trench coats out. Make space in your closet and determine what you will donate and what you might sell. We're big fans of finding deals on sites like eBay!  
3. Dive into accent colors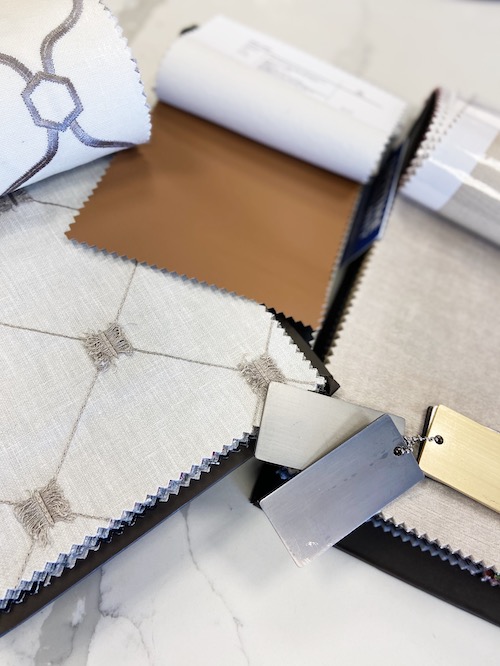 While you're updating the paint colors around your home, look for accent pieces that can complement a new coat of paint. You may find inspiration from Pantone's color of the year – PANTONE 17-5104 Ultimate Gray + PANTONE 13-0647 Illuminating. "It is a story of color that encapsulates deeper feelings of thoughtfulness with the promise of something sunny and friendly," shared Pantone. We love the idea of playing with these two colors as compliments and accents of one another.  
Pillows With Punch – An Easy Way To Update Your Space
4. Speaking of color, consider updating your throws and pillows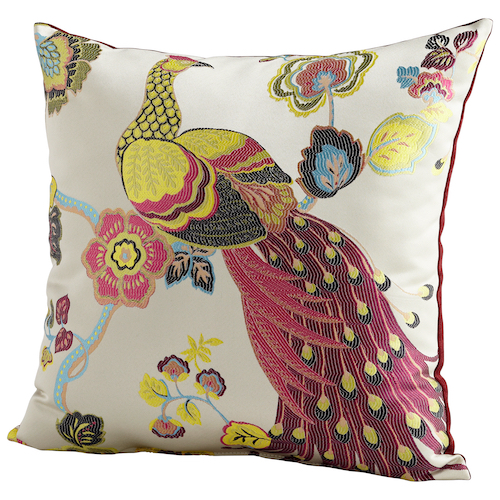 If you've been following us for the last few years, you will know that we love the idea of changing out throws and pillows as the seasons move. Having accent pillows for the Spring and Summer, then exchanging them for the Fall and Winter palettes are an easy and inexpensive way to add new life to any room. Throw pillow covers, like these on Amazon, come in a wide variety of colors for you to choose from.  
5. Invest in a new area rug for your living room or bedroom  
Especially if you have beautiful hardwood to protect, a protective (but fun!) area rug is essential. If you are going to invest in one area of your home this Spring, an impressive area rug might be just that.  
Area rugs are an easy way to update your space for the season ahead. There are so many options available, between finding something entirely unique on Etsy to perusing the sites of Wayfair and Nordstrom, there are many retailers on the market to consider.  You may even consider using this new area rug as being your accent color as we shared above.  
Aromatic Scents Soothe The Soul
6. Add refreshing Spring scents with beautiful candles for your home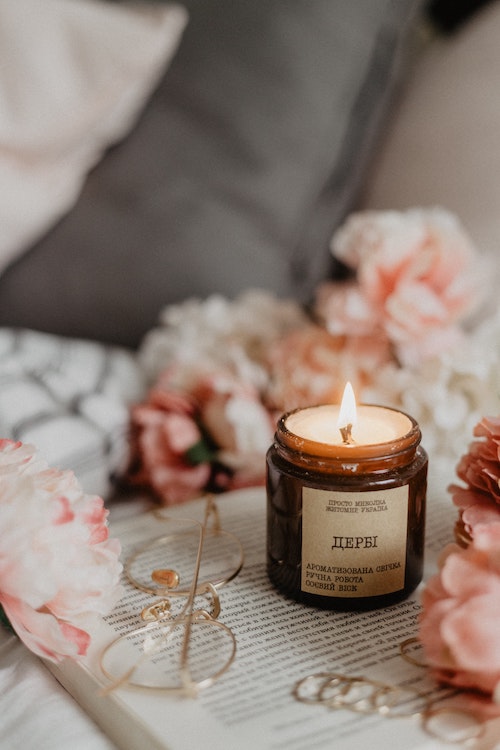 There is nothing that smells better than Spring! And there is almost nothing that elevates your home, and your mood, like a brand new candle.  
Some of our favorite scents for Spring in the form of scented candles are here… 
Celebrating the season of Spring in Boston is a wonderful experience. Following a cold and snowy winter, we can emerge together with the incoming warmth of the sun. Flowers are budding in our gardens and homes are being rejuvenated for the new seasons. These six tips above will help you celebrate the season and all that awaits us. Check one project at a time off your list to rejuvenate your home this Spring. 
If you are considering greater renovations or builds within your home beyond this season, MDK Design Associates is here to help. Contact us here to collaborate on your next interior design project in the Greater Boston area.  
Share